Services
Please read our SERVICE COMMITMENT
After all, without these many details we would be of lesser value to our clients and customers. Our commitment is to cover all the bases. and there is certainly a lot more involved in superior property management. We revel in the complexity involved in negotiating legal requirements, landlord-tenant regulations, property maintenance and fiduciary responsibilities. It's how we bring value to our owners and tenants and its why our customers highly recommend us in the metro Atlanta real estate rental property markets.
Download Management Service Details here.
---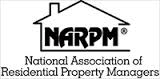 ---

PROPERTY MANAGEMENT SERVICES
Homeowners who hold properties as rental investments or rent them out because a sale isn't financially viable at this time have concerns that can only be met by a property management firm that understands their needs and commits to a high level of performance in delivering some very detailed services.
Local and Internet Marketing to optimize property visibility and exposure
Tenant Procurement services

legal and comprehensive tenant application
tenant screening that complies with all state and federal laws
thorough background and credit checks, plus calling references

Move-in/Move-out services

walk-through and tenant checklists of property condition
rehab of property between tenants

Coordinate maintenance services
Semi-annual property inspections
Rental collection and disbursement

timely collection of rents
proper application of late rent procedures and penalties
prompt owner payment processing
eviction processing if necessary

Financial Management and Reporting

maintain owner escrow funds
monthly owner statements
Income & expense reports
annual 1099

State-of-the-art online management system

owner and tenant portal allows anytime access to rental portfolio
electronic online payments
OUR FEE
Our monthly management fee is 8% of the monthly rent or a minimum $85.00
Our tenant procurement fee is equal to one full month's rent
We offer a generous discount for managing multiple properties
COMMUNITY ASSOCIATION MANAGEMENT
 Management Service Details
The following is a list of only some of the services we provide to our clients on a daily basis:
Accounts Receivable and Collections
Issue monthly assessment statements (payment coupons) to all owners, listing recent transactions and total outstanding balance. A return envelope is included for the owner's convenience.
Accept and process all payments from owners, either via check, money order or electronic debit (ACH). Revenue is deposited into Association's operating account on a daily basis.
Track revenue on a daily basis, follow-up on delinquent owners, assess late fees to delinquent owners.
Advise Treasurer when it is appropriate to place a lien against delinquent owners, and upon Board approval, will process a lien in accordance with GA Civil Code.
Advise Treasurer when it is appropriate to place a foreclosure against delinquent owners, and upon Board approval, will process a foreclosure in accordance with GA Civil Code.
Answers all calls, letters and e-mails from owners in regards to their account. "Account History" printout available upon owner's request.
Accounts Payable
Accept, review and process all invoices.
Setup and maintain electronic payments with utility companies.
Checks are processed weekly, and sent to the Treasurer with a copy of each invoice and a check register which details all checks processed during the week. Pre-posted envelopes are included for mailing checks to vendors.
Correspond with vendors regarding invoices.
New vendors are checked for licensing and insurance requirements.
Current vendors are periodically checked for licensing and insurance requirements.
Bank Accounts
All accounts and funds are managed (operating, reserve, investment).
Association's accounts are reconciled on a monthly basis (or in accordance with receipt of bank statements).
Financial Reporting
Provide monthly financial report to Treasurer and all Board members who request a copy. Report covers all accounts and includes Balance Sheet, Income Statement, Accounts Receivable Outstanding List and Check Register, as well as additional supplementary material.
Provide monthly delinquency report to Treasurer and all Board members who request a copy.
Budget, Taxes, Reserve Study
Manager prepares and submits to the Board a proposed annual budget, approximately 120 days before the fiscal year end.
Upon approval of the Board, manager revises and mails the approved budget to all owners, with necessary disclosures and rules package as required by GA Civil Code.
Coordinate annual tax preparation and financial review with the Association's CPA.
Process vendor 1099 forms and submit them to the IRS.
Coordinate with reserve specialist, and assist with the annual reserve study.
Escrows and Refinances
Upon request of an owner, escrows and refinances are processed from beginning to end.
New owners are provided with a copy of the CC&R's By-Laws and Rules, as well as a welcome letter.
Administrative
All incoming and outgoing correspondence from owners and service providers is managed.
At the request of the Board, notices and special mailings will be prepared and mailed to owners.
Hard copies of all files are maintained and stored
Maintenance
All maintenance requests are processed and monitored through a work order system.
Routine requests are forwarded to the appropriate vendor for handling.
Non-routine and special requests are forwarded to the Board before proceeding.
At the request of the Board, obtain up to 3 bids on any project over $1,000.00.
Monthly "Work Order History Report" is mailed to all Board members upon request.
Manager
You will be assigned a client representative who will supervise your community as follows:
Supervise all activities and duties listed beforehand.
Correspond with Board members on a daily basis via phone, fax, e-mail and mail.
Act as a liaison between the Board and all other parties.
Attend Board and Membership meetings at the request of the Board.
Perform site visits at the request of the Board, and report on any findings.
Supervise all contracts, including regular service providers, general contractors, utility companies and insurance policies.
Negotiate contracts upon request and approval of the Board. (Manger will not hire or fire service providers without Board approval)
Inform and copy the Board on important correspondence from owners and service providers.
Advise the Board of new developments in the industry and law compliance issues.
Prepare sample agenda for monthly meetings.
Coordinate with attorney on legal issues.
Coordinate with insurance claims office if a claim is filed.
Manager or assistant manager is available via voicemail pager 24 hours a day, 7 days a week for maintenance emergencies.
Website
Our website www.reignrealtygroup.com will be setup with a unique access ID and password for your homeowners.
The Association's Governing Documents, Maps and Minutes will be listed on this site and downloadable by your residents.
Homeowners can pay their dues via credit card online, for a nominal fee.
TENANT SERVICES
The Reign Team maintains professional relationships and affiliations with co-operating agents and real estate brokers throughout Metro Atlanta.  In the event a Reign property does not meet your needs, we offer tenant leasing services to assist prospective tenants locate the ideal rental property to fit you and your families needs.

In most cases our agents compensation is negotiated with the co-operating broker and paid, by the property owner/landlord, with no cost to you as a prospective tenant.
Happy tenants make our day! Rental homes don't stay occupied if we don't do a great job for our tenant customers. They're every bit of as important as the property owners and we prove it.
Proper care and efficient maintenance of the property
Sensible, non-intrusive occupancy rules for enjoyment and security
Easy, rental payment options
Rental referral bonus program
Your home shouldn't be less than a home just because you're renting. Reign Realty Group wants you to be happy in your home, and we'll prove it!
By making both our owners and tenants happy, Reign Realty Group has become a major provider of Atlanta real estate property rental management services.
At Reign Realty Group we understand the complexity of managing rental property. Within each of these steps there are a number of tasks and activities involved. Reign Realty Group is here to make the process seamless to our property owners. We also understand the importance of maximizing you return on investment. We have designed our fee structure to offer one low, flat fee for most of our management services to ensure we meet this objective. At Reign Realty, you will never pay any hidden or renewal fees.